FOLROK is a dynamically developing Polish company in the packaging industry, which specializes in organic shrink polyolefinie film, recycled polyethylene film and polypropylene film. Thanks to cooperation with well-known and valued companies, we quickly gain a lasting position on the Polish and foreign market.
The company's business card is primarily professional service, thanks to which we are able to meet the most demanding customers.We focus on continuous development to meet the growing needs of customers and the current market, and our strategy is high quality film and a diverse assortment associated with widely understood packaging at an attractive price. Our products have all the necessary approvals and certificates. In addition, we can boast that our film is 100% recyclable without emitting harmful and toxic fumes into the atmosphere when burning the film. In addition, we strive to follow the direction set by the latest technologies and trends in the production / packaging category.
We never stand still, we move forward in search of perfect solutions in the field of product packaging.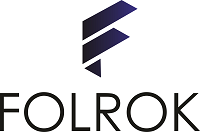 Welcome to our online store.
We have prepared a rich offer, where everyone will find something for themselves. It is also possible to place orders by phone or e-mail.
You can find the necessary information in the CONTACT.
In case of doubt, we provide expert advice on choosing the most advantageous and cheapest solutions.
We will try to help.
Welcome