Polyolefin film is a five-layer durable shrink film suitable for universal packaging of products with regular and irregular shapes. The shrink films under the influence of warm air, ensuring a perfectly packed product. It has a protective function, while also maintaining the aesthetic value of the packaging. It is characterized by high transparency, gloss and excellent shrinkage at relatively low temperatures. The shrink film polyolefin is an odorless film, which positively affects the comfort of work and the product we pack. The packaged product itself does not take over the flavor of the film because the film does not have it.
It is a completely safe product for packing food products (bread, confectionery, sweets, fruit and vegetables). It has a BRC certificate which entitles it to contact with food. Due to its functions, it is also suitable for industrial packaging (stationery, toys, cosmetics, CDs, books, gifts). Polyolefin film is an alternative to PVC film.
Polyolefin is an ecological film, so it can be easily recycled. 100% recyclable. During the welding and disposal process, no harmful and toxic fumes are emitted to the environment. Polyolefin is a foil that is safe for health and the environment.
Our assortment includes polyolefin film in various widths and four thicknesses. (see below) It comes in two basic forms: center hold and single wound. We also offer polyolefin with the possibility of micro-perforation and hot perforation. Perfect for packing hot products, fresh vegetables and fruits or eggs, thanks to which the product does not evaporate.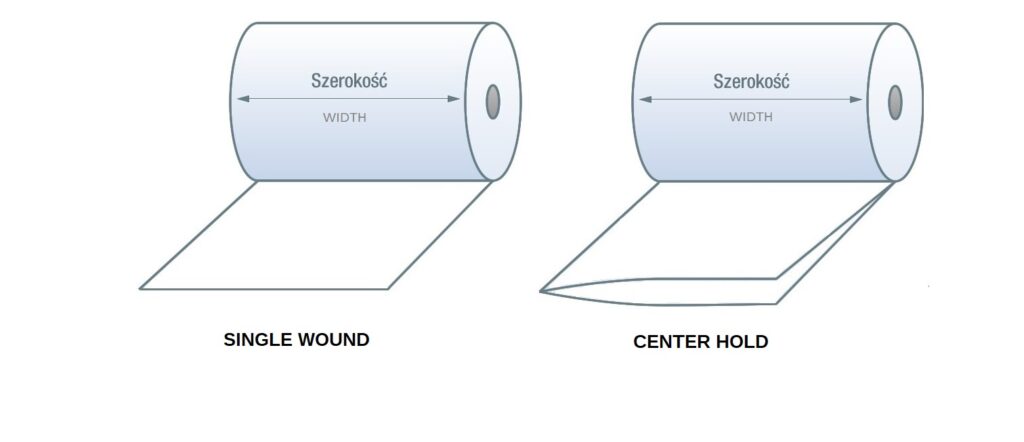 ---
Available widths:
from 150 mm -1400 mm
---
Available thicknesses:
13/15/19/25 microns
---
Please visit our online store. We have prepared a rich offer in which everyone will find something for themselves. It is also possible to place orders by phone or e-mail. The necessary information can be found in the CONTACT.
In case of doubt, we provide professional advice when choosing the best and cheapest solutions.
We will try to help.
We invite you
414,63

zł

+ vat
Polyolefin durable heat-shrink film suitable for packing products with regular and irregular shapes. It performs a protective function while maintaining the aesthetic value of the packaging. It is characterized by high transparency, gloss and excellent shrinkage at relatively low temperatures. It is a completely safe product for packing food products (bread, confectionery, sweets, fruit and vegetables). It has a BRC…